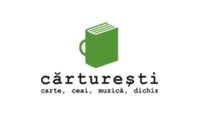 The bookstore will greet the whole family at the entrance of Destiny Park.
From here, both the little ones and their parents will be able to buy a wide range of products and books adapted to each age segment.
In addition, if you are invited to a birthday in Destiny Park, you do not have to stop elsewhere to buy a gift but, just stop at bookstore and you can find something beautiful for the birthday girl / boy.
The products you usually find in the Cărturești network will be present here to satisfy both the needs of the little ones and the parents.
You're always welcomed!