Let's have a walk all the way through Destiny Park!
Destiny Park is the first edutainment center in Eastern Europe. Here children can try various jobs in the spaces designed so that they can live the experience to the fullest. There are 43 role plays that visitors can try. Children enter the activity spaces, receive tasks, complete them, and at the end they are rewarded with a "salary", as happens in the world of adults. Just like in the adult world, for some of the activities, children pay, not get paid.
Along with the children are the four Destiny Park characters: Sofia, Alex, Roxette and Tommy.
Sofia is the leader of the group. She is 12 years old, is a Leo and loves math, physics and chemistry. Horse riding and dancing are among her passions. She is confident, finds solutions for any situation, is generous, optimistic and does not lack a sense of humor. She dreams of becoming a bank manager.
Alex is Sofia's trusted friend. He is 10 years old and under the sign of Libra. He likes geography and history, and his hobbies include football and travel. He is curious, persistent and loves competition. He proudly says that he wants to become a pilot.
Roxette is 5 and was born under the sign of Sagittarius. She is an incurable lover of beauty. She loves drawing, art, but she also likes to walk in nature or watch movies. She is loving, selfless and modest. She dreams to become a toy designer.
Tommy is the smallest member of the group. He is only 3 years old and is a Virgo. Even though he is so small, he loves science. Age, however, speaks for itself, so sleep is among his passions, along with the game of "hide and seek". He is curious, likeable, but also brave, so he would like to become a firefighter.
Food&Drink
In Destiny Park we have a coffee shop and a cake shop where parents can enjoy sugar-free sweets. At the Destiny Shop you will find soft drinks, sandwiches, ice cream, popcorn, etc.
Media
Super memories – photos of the unforgettable experience at Destiny Park. Children can take pictures in all the experience areas, and at the end, they can be purchased at the exit.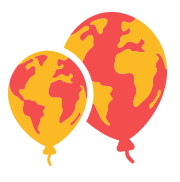 Activity fields:
Cars
Arts
Education
Entertainment
Health
Industry
Mass-media
Private services
Public services
Restaurants
Retail trade
Sports