Let's have a walk all the way through Destiny Park!
Young visitors get inside a magical world which they run through an entrance that's similar to the one of accessing an airport. The plane tickets is included and it comes together with the "passport". On exit, the scenery and script lead to the idea of an airport, children traveling through an area that is similar to the one where passports get checked.
The central area is duly arranged with streets, pavements, monuments and it hosts the so – called institutional buildings. It's here where all important events take place as far as the Destiny Park community of children is concerned.
In the suburbs one can find the "commercial units" and the "residential buildings". These are set in such an order so as for children and parents to get to feel exactly like in a nice, clear fresh aired town in the real world. In all activity-designed areas there is a faithful reproduction of the key – fields of economic, institutional and cultural life of one real world town. While playing a lot, children learn how to act like grownups.
Points of interest
It's in here that children and parents are provided with dozens of products that they need in the real world as well, as well as in here, in Destiny Park.
Food&Drink
Food and beverages for all tastes.
Destiny Shop
Souvenirs and toys from Destiny Park world.
Media
Super-souvenirs, pictures and videoclips of the unforgettable experience lived in Destiny Park.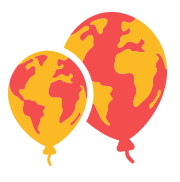 Activity fields:
Cars
Arts
Education
Entertainment
Health
Industry
Mass-media
Private services
Public services
Restaurants
Retail trade
Sports