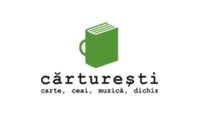 The fascinating world of books opens to children choosing to enter our library. First of all visitors shall find out about the rules that operate in such a location, as well as a series of curious facts, such as: where the first library has been built, the size of the smallest library, the largest library dimensions, which is the oldest manuscript and many more. Getting to "work", children shall have to place the books on the shelves subject to certain classification criteria. In here children have access to books from the most varied fields, yet which are of course adequate to their ages.
Financial impact: +8 MagicCoins
Age: +6 years old
Values, as learnt: accountability, patience, respect, etica muncii, curiousness.
Skills, as duly acquired: communication, motor skills, cooperation, orientation towards results.