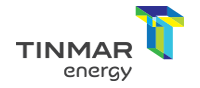 What's that miracle that makes a bulb light up? What is electricity? How does it occur? These are few of the questions children so often ask. During this particular activity, visitors find answers to their curious minds. They learn information that are adjusted to their age, as related to conventional sources (thermal plants, hydroelectric power plant, nuclear – electric power plants), but also the alternative ones (wind, solar panels). In here children have the opportunity to change the filters or the fuel of an electric generator, then to start it up. It's again children who will replace the fuse enabling the power supply of a given street in Destiny Park.
Financial impact: +5 MagicCoins
Age: +6 years old
Values, as learnt: intelligence, wisdom, accountability, curiousness, study and research.
Skills, as duly acquired: motor skills, the ability to work within a given team, setting up goals and objectives, orientation towards results.